Coaching
Coaching
Even moms can't do it all alone.
Sometimes you need a little help. Sometimes you need a coach.
Sometimes you need me.
My coaching is just a phone call away. Whether you chose my group coaching or one of three different private coaching options, you'll always have direct access to me, not a staff member.
It doesn't matter whether I'm coaching celebrities, like Kristi Frank from TV's The Apprentice, Carrie Gunderson (wife of financial wizard and bestselling author Garrett Gunderson), or the mom next door, I'll stay with you until you get results. I'm here to help you.
We start with a free, 15-minute call where we solve one of your issues. If you find that you like working with me and that I can help your family, then you may be interested in my Coaching Circle or Private Coaching sessions.
All top athletes reach the top of their game because of the work of one or more of the coaches in their lives. Parenting is no different. A coach helps you find areas for improvement, and takes you through the process. A coach can see things that might not be clear to you. A coach is a concerned onlooker with experience and guidance.
Think of it: We all want to be better for our children. Hiring me to be your coach gives us the opportunity to work through the areas that are challenging you. I have a relaxed and easy style that creates warmth and trust. With our group coaching, you have the added benefit of learning from other moms just like you.
Here are the plans offered to help you:
Sampler: Free 15 minutes

What you get: An intense download of your pressing problem, and my solution. A chance for you to see what it's like to work with me.

One-time Emergency coaching session

$500 (1 hour)
What you get: Sometimes you have the leisure to wait for solutions. But other times, you need help RIGHT THIS INSTANT. I'm here for you any time.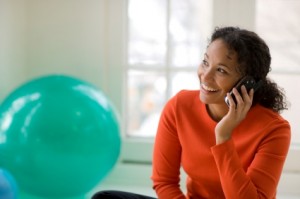 Coaching Circle – Group Monthly Coaching Calls

$597 (6 weeks of group calls)
What you get: A group of like-minded moms sharing their stories and working together under my guidance to create happier, healthier more well-rounded children. Well all know, as moms, that our kids are motivated by just one thing: having fun! But sometimes a mom's version of fun doesn't exactly match her kids' versions. We'll explore the nature of fun, the nature of responsibility, and the nature of mothering together – in a relaxed and productive phone setting. You'll meet other moms facing your issues, and other moms offering valuable solutions too.

Private Coaching

6 monthly, one-hour sessions: $1,997
12 monthly, one-hour sessions: $2,997
What you get: Not all parenting issues can be solved in a one-hour meeting. Many clients like to learn a new technique, then see what it's like to implement it, then meet back with me to discuss the results. And then move on to another technique. This learning style lends itself perfectly to private coaching.
You decide what works best for you.
You always have the option of the no penalty upgrade – apply to upgrade and get the discount rate!
You may pay with Credit Cards or through PayPal. After our 15-minute discussion, I will send you an invoice for the coaching program you choose. I am available for coaching during the hours of 10 a.m. and 2 p.m. Pacific time or by prearranged appointment outside of those hours.
Let's talk!