What Others Are Saying
What Others Are Saying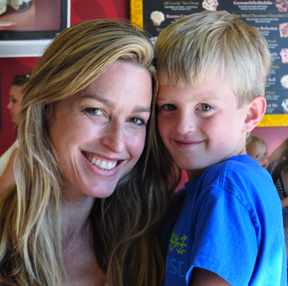 Since completing The Apprentice TV program and having my son Ty, I've met a lot of parenting experts. While interviewing Ana for my show, America's Top Experts, I was most impressed with her in-depth knowledge and understanding of what motivates children to behave like angels or demons. I was particularly attracted to Ana's method of parenting without yelling and punishments. Her Easy As Pie Method is very easy to understand and I love how it gives behavior control back to my son.
Parenting my beautiful son is the most important thing I'll ever do, above all of my business endeavors. I love that Ana has created a method which strengthens the bond with my son. The six virtues on the pie pieces make it so easy for me to teach my son positively. I'm confident that I will nurture my son to grow into a kind and compassionate contributor to our world.
Kristi Frank, Mother to 7 year old Ty
Star of NBC's The Apprentice with Donald Trump Season #1
Creator: www.SlimAndFitFast.com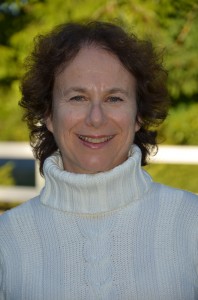 Easy As Pie is the new wave of parenting. This method will teach you how to raise cooperative children and teens who learn how to make responsible choices. Don't let its simplicity fool you. Easy As Pie is a powerful way for parents to guide their children's and teen's behavior and to create a harmonious and loving home.
One of the best things about it is that it's not primarily focused on the negative aspects of behavior. In my experience working with parents of teens, focusing on dealing with misbehaviors usually creates a lot of frustration between the parent and the teen and negatively affects their relationship.
Get Easy As Pie and be a happier, more effective parent!
Anne Pustil, M.Ed., C.C.C.,
Therapist and Relationship Coach, CoachingInANutshell.com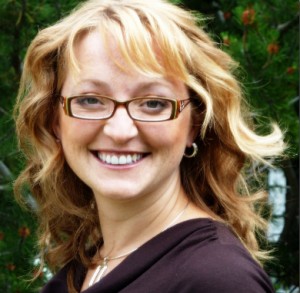 I'm a mom of two young boys (3 and 5). While I love them dearly, some days they can really push my buttons. I spent a lot of time looking for a positive method to improve my boys' behavior in a way that was easy and effective. Within the first week of using Ana's Easy as Pie Method, both my husband and I saw a huge change in behavior and attitude.
Easy As Pie took the battle out of parenting and the "do it because I said so" was no longer my only way of getting them to behave. By finding out what motivates my boys, I am able to help them choose behaviors that are kind, helpful, cheerful, respectful, responsible, and honest, and they are happy to do it. All this without traditional "discipline" or "punishment." They get what they want (screen time, fun play dates, etc.) and I get what I want—happy, respectful kids who are a joy to be around.
Thanks, Ana, for this parenting system! You've saved my sanity and helped me enjoy my kids more!
Kirsten Nelson, Professional Mother of 2 boys,
Podcast Host – Parenting Chat Café, Coach – 60SecondParenting.com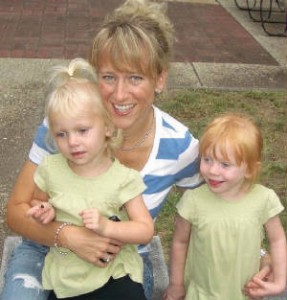 When Ana asked me to try the Easy As Pie system, I was hesitant at first. My 3½ year old twin girls are pretty well behaved and I wondered whether the program would add value or just cause confusion in our household.
We've been using the system for over a month now and I'm happy to report that I have seen a real transformation in my children's behavior. They are able to name their behavior (respectful, helpful, etc.) and are so pleased with themselves when their pies are whole. In fact, they are almost always whole now.
It took about two weeks for all of us to settle into the program…the first two weeks were a bit labor intensive. Now that we're through that period, the program is much easier. My husband and my parents have even commented about the transformation in my girls' behavior! The program has definitely worked for my family!
Heather Petrovich, Mother of 3½ year old twins,
Co-host – Naptime Radio Show, NaptimeRadio.com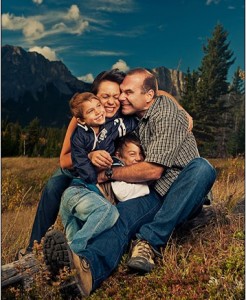 I started using the Easy As Pie program over a year ago. The concept is based on positive reinforcement in recognizing good behavior. The original set up is fun. My kids got to pick the colour of their pie and all the fundamentals of each pie piece were explained. There was definitely an adjustment for the entire family as we grew to a new energy of positive behavior and discipline without guilt or yelling.
This program instills a great deal of self-confidence and pride in my children as they can simply see that their pie is whole and therefore can earn "bonus" incentives for keeping the pie whole. The Easy As Pie program has also made me a better parent as I have retrained my own behavior to stay congruent with the values that are on the pies. As a family, we found that the yelling and frustration levels went way down and the level of patience went way up for both the kids and parents. The program creates ongoing opportunities to help raise your child's self esteem by ensuring that there are always ways to get any missing pie pieces back to where they belong. Helping your child rebuild the pie after misbehavior is much more rewarding than the taking the pieces away.
The previous methods like the counting of 1-2-3, yelling or spending way more time discussing negative behavior all but disappeared as the values in the pie were everyone's priority.
There is also an element of creativity involved as benchmarks are reached and new motivation is needed to keep things fresh. New bonus structures and recognition came into play as my children were keeping their pies whole most of the time. I now have both boys work together to gain larger "prizes" for good behavior. Keeping the reward boards prominent in the household ensures everyone participates in the Easy As Pie program easily.
This program really does work for a wide range of ages and sensibilities. The fact that it can be tailored easily to motivate your own children is also wonderful. There's no "wrong" way to do this process with such a wonderful foundation as a guideline. Thank you, Anamarie!
Teresa Albano, Mother of two sons
Author of the blog, Teresa Lynn – Finding Centre, TeresaLynn.ca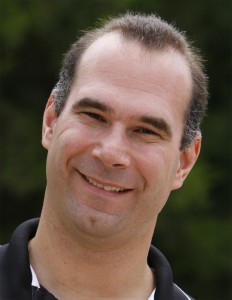 Ana's Easy as Pie Parenting Method makes a big difference with my kids and offers a much better motivator with intrinsic value. I have been able to teach them quality values rather than bribing my kids to behave to get an external reward like a Popsicle or the next toy off the store shelves."
Dave Albano, Father of two boys,
Author, Results Coach, FullLifePotential.net